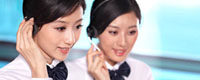 Name: Bill
Mobile: +86-15062327580
E-mail: sales@passiontex.net
Add: Jianmin Village, Xiaocaoe Town, Ningbo City, Zhejiang CHINA 315475
Skype: sales@passiontex.net
QQ: 395845313



ZHEJIANG PASSION-TECH CO.,LTD.
is located in
Yuyao city
. Company
specializing in the production of
expanded polytetrafluoroethylene
(e-PTFE)
porous membrane,
air
bagfilm,
purification of HEPA
ultrafiltration membrane,
liquid
filter bacteria
bubble
film,waterproof and dustproof
film,
electrical
electronic
balance pressure
film,
PTFE/PUfilm,
various components of
elastic
garment
film,
fire
and oil repellent
waterproofpermeability zone
film,
PTFE
film
and
PTFE
composite filter
gasket
seal
PTFE
pressfilter,
and
functional textile
composite
fabric.
The company has the independent research and development of professionalproduction equipment, has the abundant technical capacity and the most advancedmembrane rolling automatic control in the production line, annual production capacity of 6000000 meters of PTFE film. The bubble film and hot pressing filter products won the national invention and utility patents. Since the establishment of the company, the products are sold to Shenzhen, Guangzhou, Wenzhou, Wuhan, Qingdao, Xi'an,market and Philippines, Malaysia, India, United Arab Emirates, Belgium, Australia,American, Brazil and other countries and regions, and obtained the domestic and foreign customer consistent affirmative.
Company uphold surpass the performance of similar products and services, the pursuit of a professional technology, perfect service, good reputation, customer first,forge ahead "business philosophy. Welcome all friends to visit, guidance and business negotiation!
[
More
]